I don't typically find a whole bunch of sheds, but Shea has been asking me to go this year and we have had some luck. So I figured I would share.
Our first outing was last Saturday. We found an old skull, then a bit later I spotted a pretty good one off in the brush. I wanted her to 'find' it, so I suggested she head that direction and she found it. She was super excited to say the least! I was a good 4 point side (58 inches) off a 3 year old we call 'Daisy'. She carried it around with her the rest of the day and could not wait to show her mom and sister.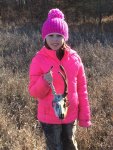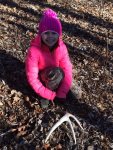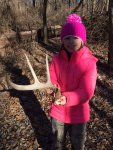 Pic of Daisy.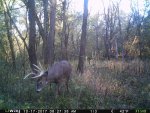 Then last Wednesday I was at the farm to go ice fishing with a buddy. I got lucky and spotted this one from my quad as I was cutting across one of our food plots. It is also off of another 3 year old and my buddy had already picked up his other side a few days earlier. This one was about 64 inches.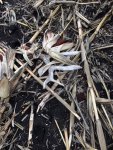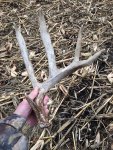 Give me a few minutes and I'll put together today's report....