Riverdude and I had a great morning fishing about 10 miles out on Lake Erie for Walleye until the storms chased us in. We went out with Capt. Art Miller and the Lucky Strike!
http://www.lakeeriecaptain.com/
http://www.lake-erie-walleye-fishing-charters.com/
I highly recommend him. We had a moderately steady pace going as I said until the bad storm started coming in from the west and everyone headed in. Several large ones were boated but I ended up w/ a 29" one that will get me a pin in the Fish Ohio,Big fish club.
Dude and I had a great time while it lasted! TOO bad the day was cut short from the weather but its never worth the risk on Lake Erie. Thanks Jeff and Capt. Miller. :smiley_clap:
The last one about killed him lol
One of my keepers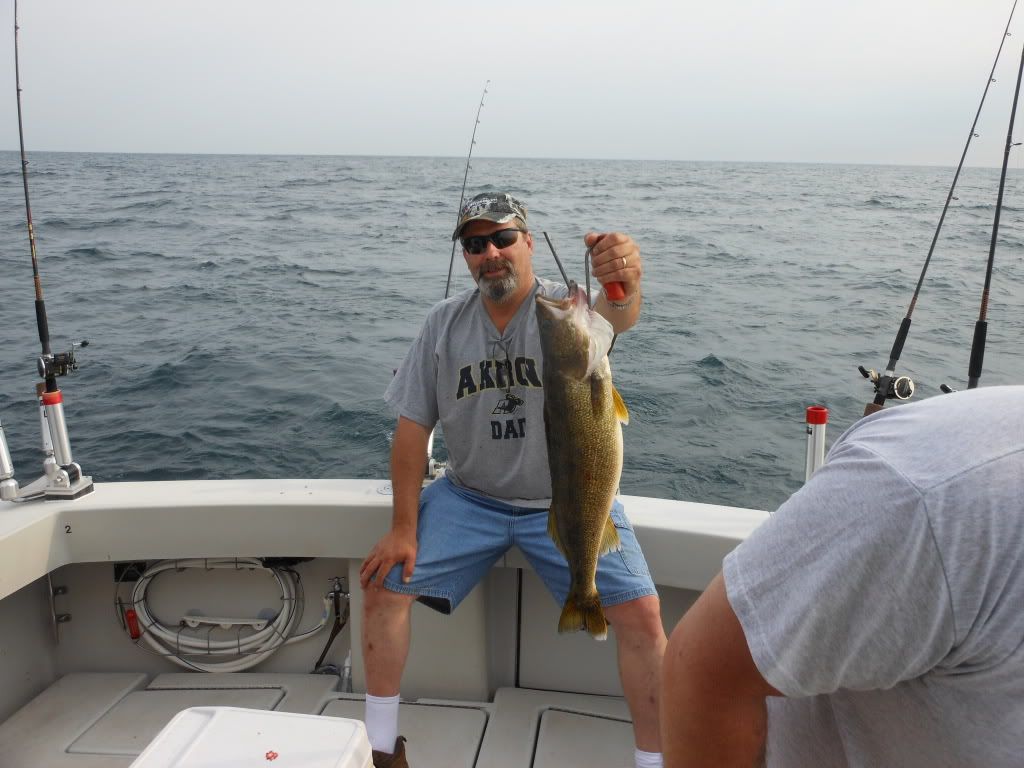 Another one for the ice chest- 29"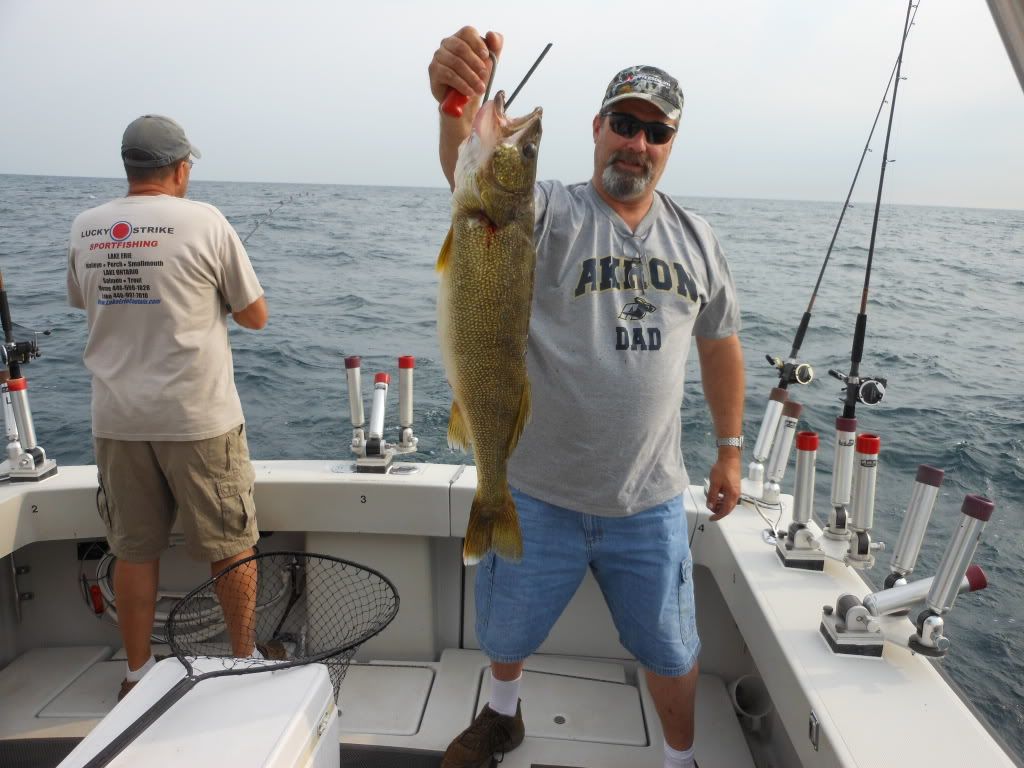 The old men and the sea...