Congrats to Gordo on a fine 2012-2013 season which landed him the spotlight in the May Buck of the Month feature. Both Gordon and his father had a memorable season thanks to Gordon's hard work and dedication. Seasons like they had do not come every year, making them all the sweeter. And when we get to enjoy them with loved ones, they become the season we remember forever. Congrats again Gordo for making the memories of a lifetime last fall!
------------------------------------------------------------------------------------------------------------------------------
The 2012-2013 deer season was like no other season I have experienced.
After having great encounters the previous two years with target bucks and coming up empty handed both of those years, there was a flame lit under my ass to turn things up a notch.
My scouting for the 2012-2013 season started immediately after the previous season ended. For the first time, it felt as though the season never ended and i spent a lot of hours scouting newly acquired properties, and making adjustments on properties I have hunted in the past.
Come June, I kicked her into high gear.
In seasons past, I primarily had only two properties in which I was running trail cameras on. Going into this past season, I had inventory cams running hard on 6-8 different properties at any given time. Needless to say I spent a lot of time checking cameras during the summer.
The goal was to have both my dad and myself harvest nice deer, and to get it done well before the rut kicked into gear.
I had highered the bar for myself and wasn't going to take a buck unless he was carrying 140' of bone or better.
Lets fast forward to opening weekend.
After running cams hard the months prior, I had a couple of nice deer patterned, but not near the number of 140'+ bucks that I thought I would have. There was one deer that I knew would make the cut, and I was going to give my old man first cracks at him.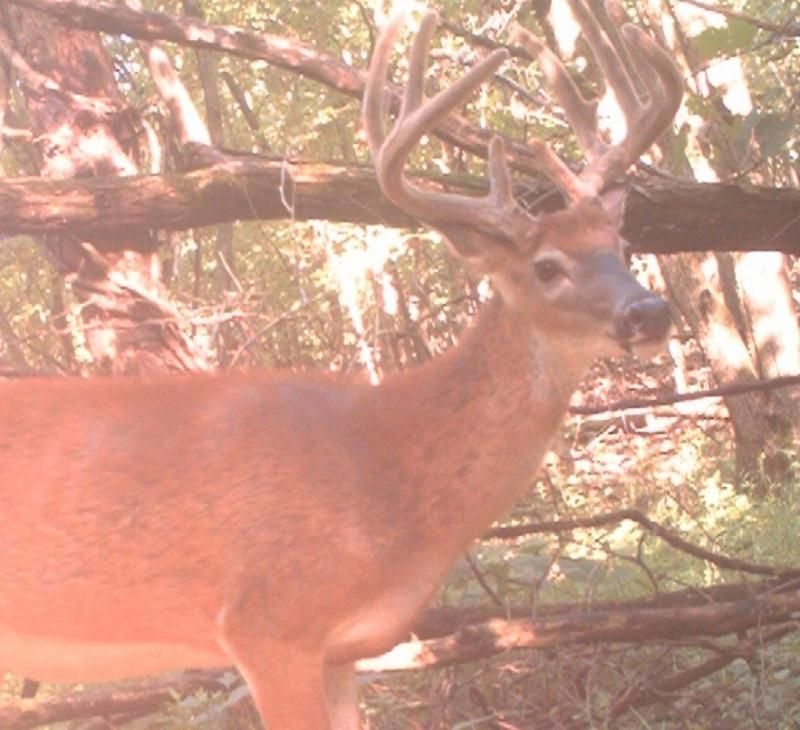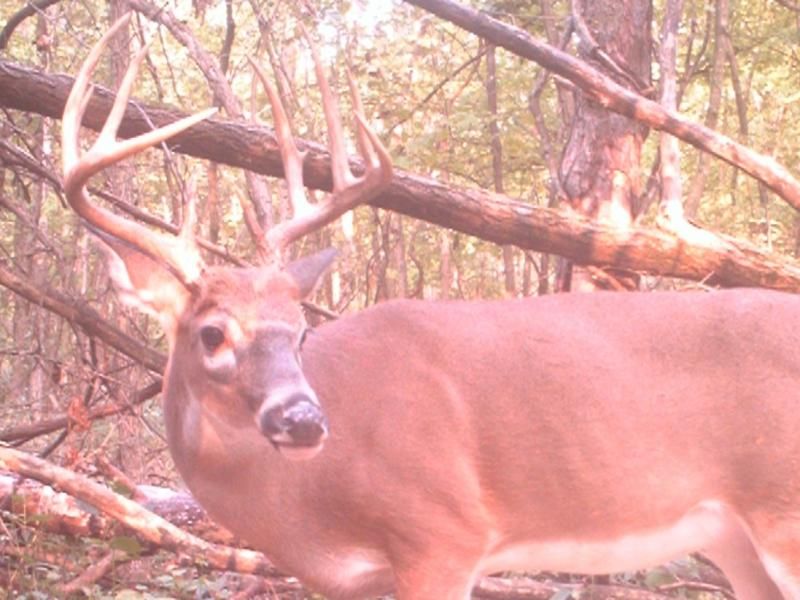 This deer was only huntable in the evenings due to his pattern.
My dad made the trip down to Athens the Sunday of opening weekend. I set him up to harvest this particular buck on his first hunt of the season. Things didn't go as planned and the target buck never showed up.
The following morning it was on to option #2 for the old man. I had a mature buck patterned that he would be more then happy to harvest on another property. It didn't take long. On my old mans second hunt of the season, he connected on the "Bonnie Buck" and could not have bee happier. You can read the full story of dad's buck here:
http://www.theohiooutdoors.com/showt...he-Bonnie-Buck
It was decision time for me. I kept bouncing back and forth on whether or not I wanted to hunt the first deer I had put my dad on his first hunt. I knew this deer was killable, but I also knew that different bucks would continue to show up as they got out of there summer feeding patterns.
After ping ponging the thought back and forth in my mind, and others telling me I was crazy for not making my move on him, I decided that it was time to step up and give this deer a run for his money.
On October 11th , my second hunt of the season, I snuck in to hunt this deer for the first time.
The deer I had named 'double d' over the course of following him through the summer, did exactly what I thought he was going to do that afternoon. After watching him for about an hour from stand, he finally closed the gap to about 26 yards, walked perfectly broadside into my shooting lane, and the rest was history.
Full Recap of My Buck
For the remainder of the season, I never stopped doing what I had been doing for months. I kept runnin cams, scouting, and acquiring more properties. I was able to locate and keep track of some beautiful deer, and became a lot more educated by doing so.
I feel as though eating my buck tag the previous two years was a blessing in disguise when looking at the big picture. It made me take my deer hunting to the next level.
It was a season I will never forget, and I hope it marks the turning point in my life long quest of being able to harvest a trophy white tail year after year.
Hard work and dedication pays off!