I purchased the "Winchester Sharp Shooter Rifle Rest" at Wallyworld for $28.97 yesterday. I know I could have made one like I did my shooting bench but thats besides the point today.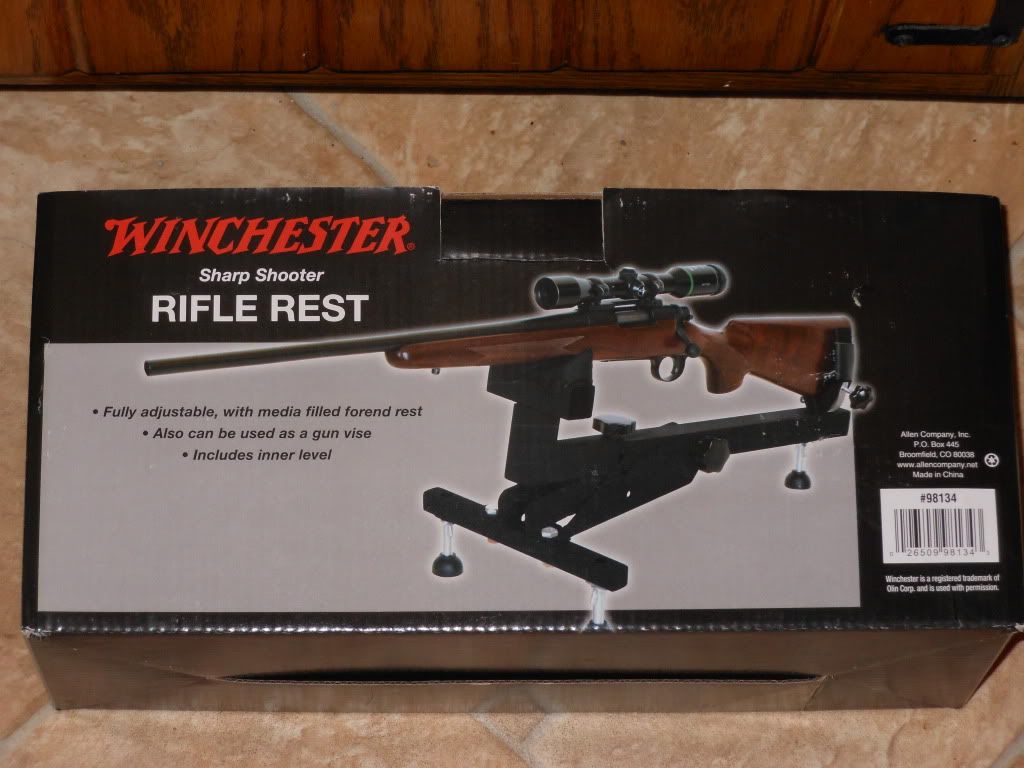 The product came as most things today. "Some assembly required" The directions are pretty much just a blow-out sketch but anyone with a little sense will figure it out. The parts were well painted and all the nuts and bolts were there. Only a crescent wrench and pliers are needed. As I was putting it together it seemed a little flimsy but I finished it and went down to my range. There are adjustments for mgr. elevation at the 2 front legs and single rear leg. There are also 2 additional raised levels that you can use to elevate the front. There is a bubble to see if you are level and a large knob. to make fine adjustments in elevation.
The only 2 negatives were; 1. the "fine adjustment" knob is right below where a mag would go so there is little room. I had maybe a 1/4 -1/2 inch when benching a AR w/ a 20 round mag. The 2ed neg. is the rear clamping system that snugs up the rear shoulder stock did not really accommodate the sling strap located at the bottom of the stock. I fiddled with the positioning to make it work.
Lastly, the concern over it being "flimsy" turned out NOT to be such a big deal. Once I got the gun set up and ready to shoot the act of sort of "laying into" it made it solid.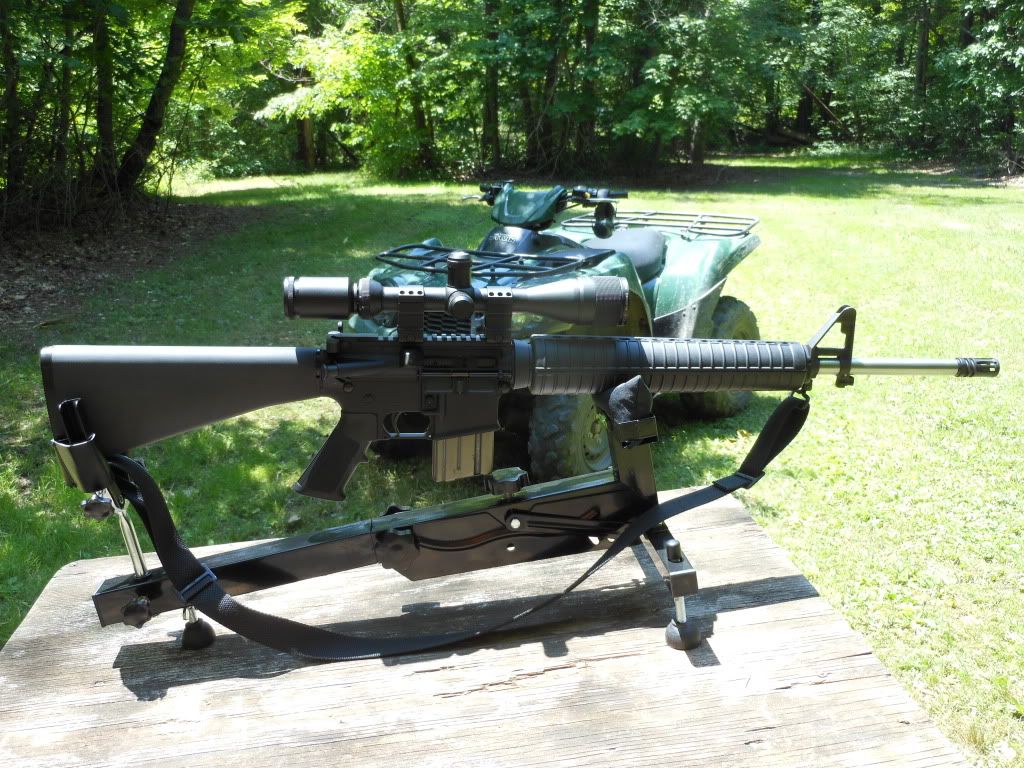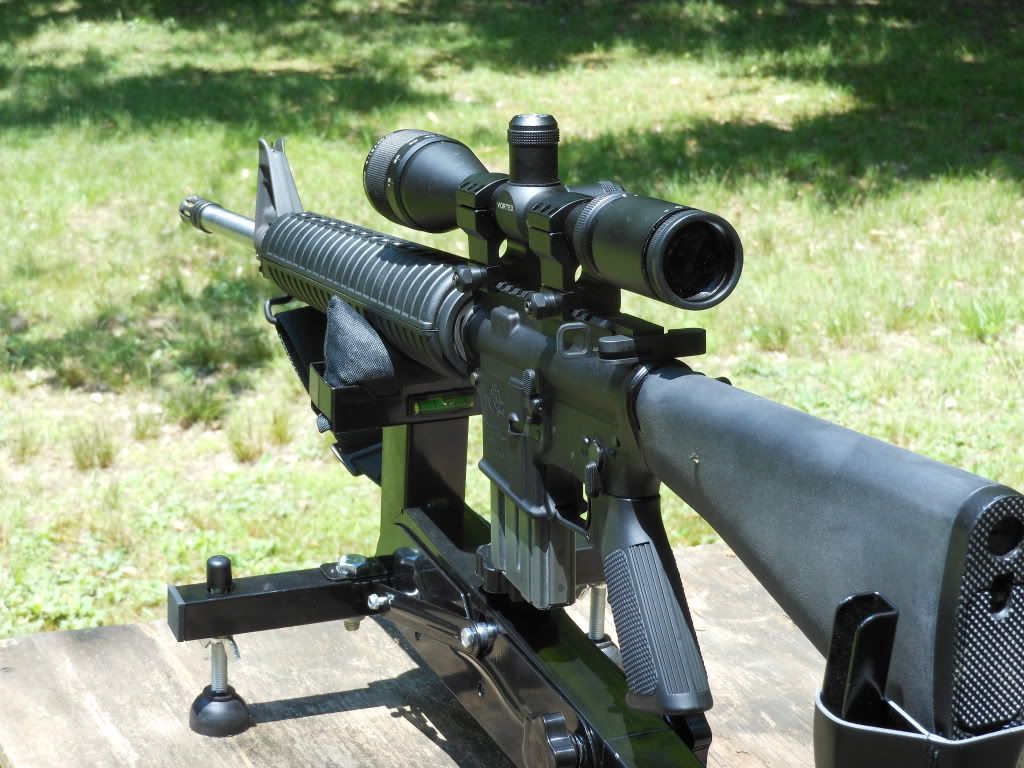 I only had time to get on paper and reach out 50 yards. So far, so good.
Its a RRA in the 223 (5.56) topped with a Vortex 4-12 x 40 AO
Burris-Xtreme Tactical rings, extra high (because I have a tall head I guess...)
Some miltec type tactical metal charging handle.